Artist Mother Podcast Episode 77: A conversation with Qiana Mestrich

Listen to the AM podcast with host Kaylan Buteyn where I discuss photography, racial identity in America, and building the communities you need to see in your world.

Also check out the juried, virtual exhibition I curated for the Artist Mother community, "You are not wonderful just because you are a Mother."


"You are not wonderful just because you are a Mother."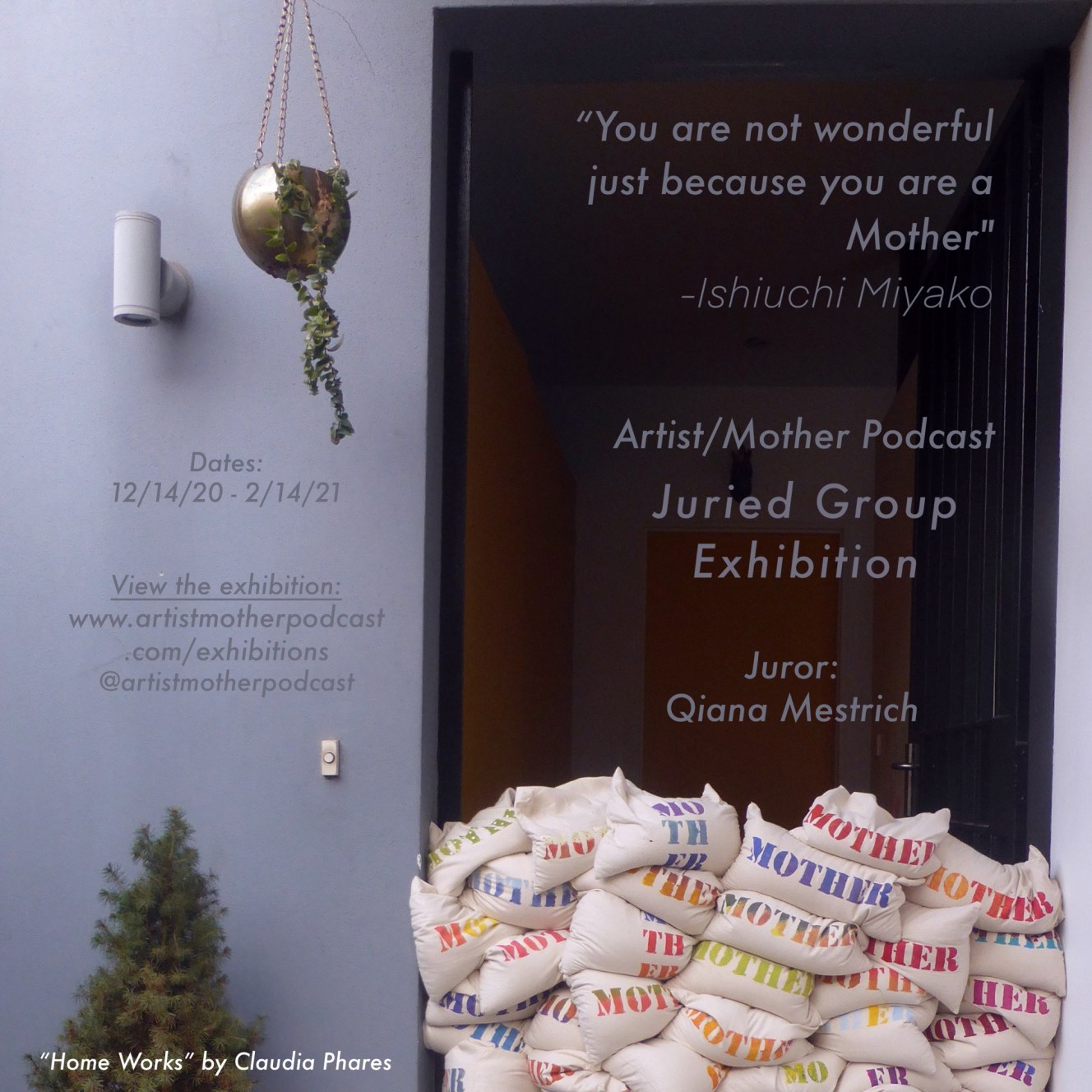 Artist/Mother Podcast Juried Exhibition
Exhibition dates: December 14th, 2020 – February 14th, 2021

Juror's Statement

UNWONDERFUL MOTHER
Curatorial Statement by Qiana Mestrich

"My mother was the woman who was closest to me. We were both women. My mother gave birth to me, but I haven't had any children. The mother is evidently the person who creates the next generation. But there are women who don't get children, just like me. I think the idea of the mother is far too strong. It is as if you are not a woman unless you are a mother. I am slightly opposed to that. You are not wonderful just because you are a mother."

– Ishiuchi Miyako quote from March 2020 video interview by Mette Holm in her home in Kiryu, Japan for the Louisiana Channel, Louisiana Museum of Modern Art, 2020

These words Ishiuchi Miyako uses to emphasize the complicated relationship with her mother that informed the photographic series and book she is best known for, Mother's (2000-2005). It would be oversimplified to read Miyako's statement as personal contempt for her own mother. Alternately, we can interpret her words and photographic artwork as a quiet outrage against the social and cultural norms that have long dictated a woman's value to, and status in, the world based on the labor of her uterus.

Artists are always engaged in non-verbal conversations and those featured here have made works for, and in response to, a multitude of audiences. These audiences include childless women, grieving widows, lonely children, lost babies, reluctant mothers, traumatized inner childs, postpartum bodies, dedicated caregivers, judgmental strangers, aging parents, opinionated family members and their creative selves, among others.

Physical proximity is a recurring theme in many of the works in this exhibition, as we see its effects (or absence) play across space, time or relationship(s). To quote artist Leslie Ann McQuaide, "The Universe continues to request many things from women." Throughout this COVID-19 pandemic, these requests have become nonnegotiable demands encompassing domestic housework, healthcare, frontline service work, emotional support, remote digital labor and homeschooling, to name a few. For many during this year's lockdown, nearness to family has made artmaking more urgent as a way to process this time.

Using various mediums, forms and aesthetics, the artists in this exhibition are together with Ishiuchi Miyako in this ever unfinished conversation. It is a conversation that goes beyond the charged argument of children vs. no children and reveals many unique relationships to and representations of the (sometimes unwonderful) "idea of the mother."


CCCADI Virtual Conversation with Jon Henry and Qiana Mestrich



Watch the replay of this 2021 virtual conversation between Jon Henry and Qiana Mestrich, part of On Protest and Mourning (March 15 - June 30, 2021), CCCADI's first ever digital exhibition and dialogue series curated by Grace Aneiza Ali.

In our conversation, Henry speaks about his series Stranger Fruit, an ongoing body of work centering Black mothers in classical pietà poses with their sons. Henry began the series in 2014—the year we lost Michael Brown, Eric Garner, and Tamir Rice at the hands of police. "I set out to photograph mothers with their sons in their environment, reenacting what it must feel like to endure this pain," says Henry.

In 2020, I talked to Photograph's Jean Dykstra about Henry's Stranger Fruit series.

Special guest Monifa Bandele, who has worked with MomsRising to advocate for economic security and justice for mothers, women, and families, offers brief opening remarks.
Qiana Mestrich in conversation with artist Liz Ikiriko and scholar Negarra A. Kudumu


Watch the replay of this 2021 virtual artist talk/conversation with fellow artist/curator Liz Ikiriko and scholar/healer/curator Negarra A. Kudumu hosted by Esa Epstein of sepiaEYE.

In addition to seeing work from my series THRALL, you'll also hear us "riff on Black Mother creator vibes, subverting light/dark conventions and wishbones." That's a direct quote from Liz Ikiriko!

©Qiana Mestrich 2022 and Beyond!